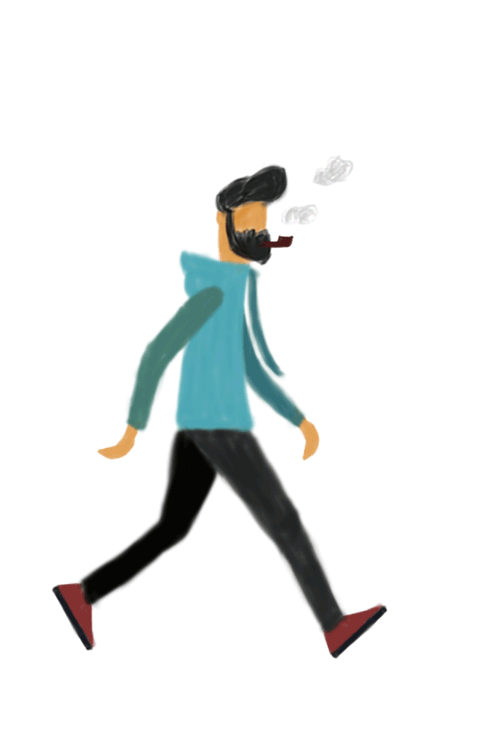 STORIES THAT STAY
We're an all-services Animation studio in India, across 2D
and 3D.
With over 3000 minutes of animation delivered thus far,
our approach is to make you unforgettable to your
audience, with stories that stay with them, long after
their telling.
From 3D asset development, to detail-driven character
FX like hair, fur and cloth, we provide an ever-widening
range of solutions for feature films and television series
alike.
We run the gamut across the entire CG production pipeline,
from script to screen.

Latte and the Magic Waterstone (2019)
Target: Kids
Genre: Adventure comedy
Directors: Nina Wels, Regina Welker
Synopsis: Latte is not an ordinary easygoing and cuddly little hedgehog! She is full to the brim with energy outmatched only by her self-assured attitude. In order to safe the forest and all its inhabitant from a terrible drought, sets out on a perilous journey to reclaim the stolen waterstone from the mighty bear king.
ZIGGY AND THE ZOOTRAM (2017)
Target: Upper pre-school (4-7 years)
Genre: Adventure comedy
Director: Federico Milella
Synopsis: Ziggy and his animal friends live in their kooky houses in a crater on an island. Besides walking like people, talking like people and dressing like people they all work at a zoo! And when they are on their way to work in their magical transforming tram, something crazy always happens.
YAKARI (2017)
Target: Young Kids
Genre: Adventure and Edutainment
Director: Xavier Giacometti
Synopsis: The bravest little Sioux boy with a magical gift ! Yakari, a Sioux boy, lives everyday a great adventure in the wilderness with his best friends, Rainbow and Buffalo Seed, his horse Little Thunder and his protective totem, Great Eagle, who gave him the power to talk to animals.
YO YO (2017)
Winner of the Pulcinella Award for Best Preschool
TV Series at Cartoons on the Bay.
Target: Kids
Directors: Stefania Gallo and Ernesto Paganoni
philm CGI successfully delivered animation for this iconic series.
Synopsis: Starring in the series are the YoYo twins. They have very different personalities Yo (he) is very shy and cautious, Yo (she) is very expansive and impulsive. He thinks before acting, she acts before thinking.
BOULE & BILL (2016)
Target: Kids
Genre: Comedy
Director: Philippe Vidal
Synopsis: Boule & BIll is the endearing story of a special trio: Boule, a young boy, Bill, his cocker Spaniel and Caroline, his skateboarding tortoise. The three buddies are inseparable, and together they go on crazy and fund adventures. With his cheeky and unusual pets by his side, Boule can do anything!
SHAANDAAR (2015)
Format: Two animation sequences of 4 min each
Director: Vikas Bahl
Production Company: Phantom Films
Synopsis: Two sequences; a flashback introducing Alias character in terms of a tiny bubbly girl minutely envisioned; the story of Pankaj Kapur's love life is narrated
Bring us your most imaginative stories
and watch us build them into life.